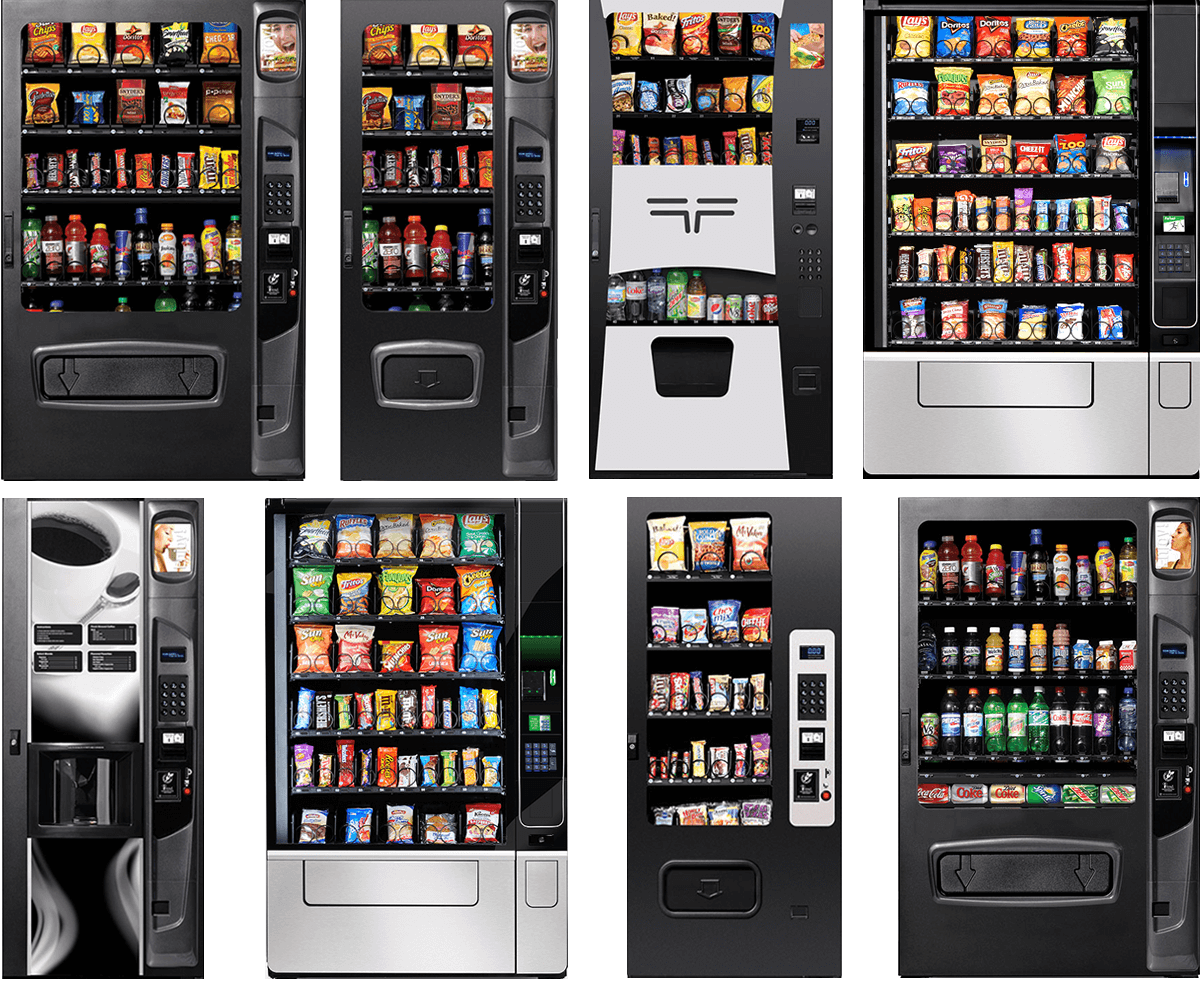 Get a FREE Vending Machine For Your Business
To Qualify You Must Have at Least 100 People On Site.
Machine Specifications:
• All Brand New Machines manufactured and assembled In IOWA U.S.A
• ENERGY STAR® Rated
• Attractive black diamond styling features
• Unmatched food and beverage flexibility
• Vends refrigerated foods, dairy and beverages
• Programmable health safety by selection, range or row for the entire machine
• Best in class serviceability
• Full sales & accounting features with detailed commissions data
• Credit/Debit card reader ready
• Americans With Disabilities Act (ADA) Ready
• Self cleaning condenser coil with reverse
• On Start Up Fan
• Apple Pay/Google Pay users can now conveniently purchase through their phone
• Bill and Coin acceptor for $1, 5, with VNR RECYCLER.
• NAMA Listed
• Energy Efficient Led Lighting
• IVEND Guaranteed Delivery System
• Various Machine dimensions Height 72"(183 cm) Width 41" (104 cm) Depth 38" (97 cm)
• PayRange the World's leading Payment Network of touchless technology for Coin and Cash operated Machines. Watch our quick video to see PayRange in action! https://bit.ly/2HU9rBd
• Remote Monitoring to ensure keep us up to date on snack and beverage sales so that machines are always fully stocked. No more empty machines.
Remote Inventory Reporting
Each one of your Vending Machines is equipped with Telemetry, which means we are able to view the real-time status of your vending machine sales.
Below are some of the benefits of Telemetry:
Automatically generates routes and necessary stock for fill-ups
Increases daily serviced vending machines
Decreases vending machine down-time
Touchless Vending (Pay-Range)
High-touch surfaces such as touchscreens and touchpads can often be breeding grounds for bacteria and germs. Covid-19 has made consumers increasingly wary. PayRange empowers consumers to not only pay through their phones but to also make their product selection three to six feet from the machine, never having to touch the machine itself!
See how PayRange works here https://bit.ly/2HU9rBd
Guaranteed Vend System
SureVend uses special infrared technology to ensure that your products vend properly. If a selection doesn't drop, SureVend detects the failure and tries again. And if for any reason the item still doesn't drop, the customer can select another product or receive their money back.
Apple, Google Pay Etc.
• CREDIT CARDS: Multiple cards including Visa Credit & Debit, MasterCard® Credit & Debit, Discover & American Express
• MOBILE PAYMENTS: Android Pay, Apple Pay, Google Wallet, and major brand contactless cards.
• TOTALLY SECURE: All transactions meet current payment card industry data security standard compliance. No card data is stored.

Carson Galovan
***** 1 review
Great vending machines!!!

Patrick Martin
***** 11 reviews
These folk have got the vending operation RIGHT every time they refill they Clean the machines so they always look good - All the staff in the medical building i work in say they like the bigger selection and that they can have requests even.

Jack Tetley
***** 1 review
Great vending machines!!!